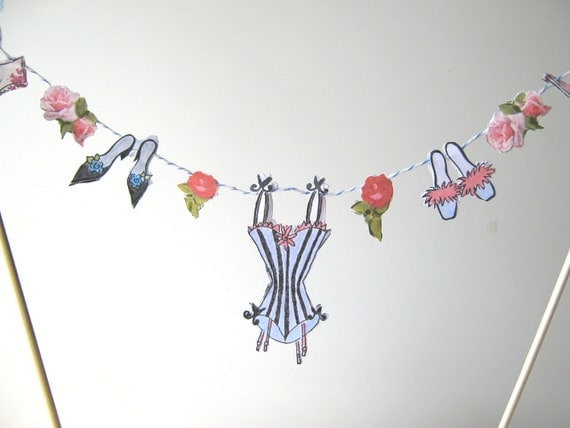 People Who Liked
Source
http://www.etsy.com/listing/95360377/linger...
Lingerie Cake Bunting, Cake Topper, Bachelorette Party Cake Topper
Lovely, frilly pieces of lingerie are suspended from this cake bunting. Hand stamped and colored in pinks and blues. Great for a wedding shower, bachelorette party or just for fun! Measures approximately 10 inches tall and 11 1/2 inches wide. Colors can be customized, contact us for details. Made to order.