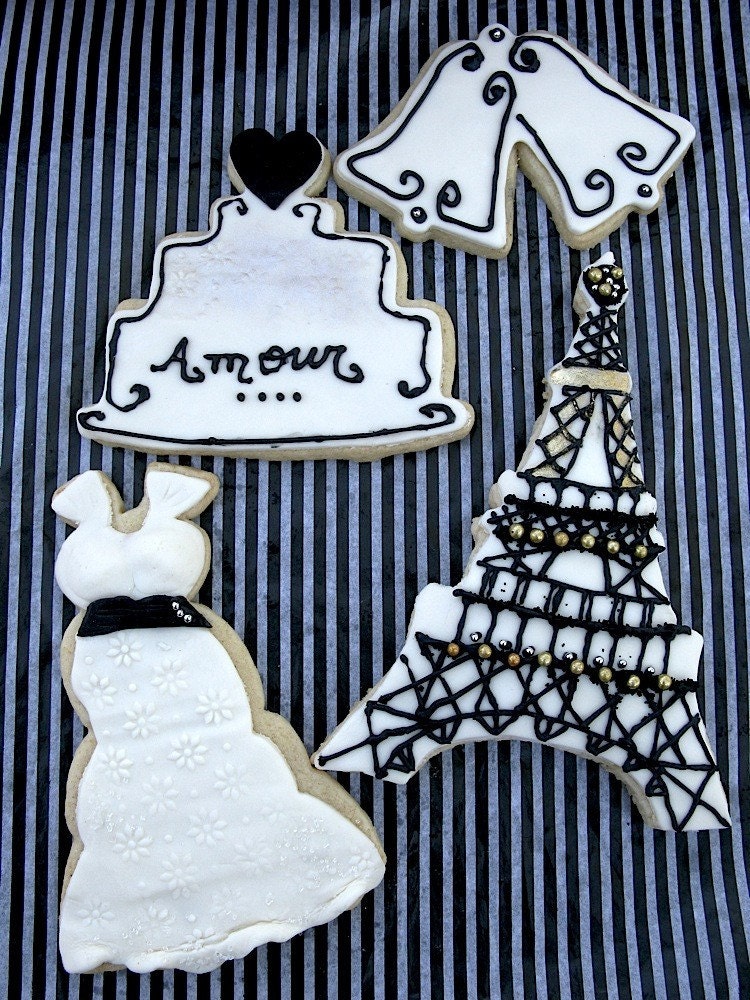 People Who Liked
Source
http://www.etsy.com/listing/54339612/honeym...
Honeymoon in Paris- Cookie Collection
Honeymoon in Paris??- Cookie Collection
Eiffel Tower Cookie

Paris- The City of Love!!!
The most Romantic City in the World!

Feel that Romance with our French Wedding Collection.
Starting with our Delicious Butter Sugar Cookie
Topped with our Wonderful Silky Smooth White Chocolate Icing Embellished with Utterly French Detailing.
Silver & Gold Dragees are reminiscent of the Spectacular Night Lighting of the Eiffel Tower.

Your Collection will include 4 Large Hand Decorated Wedding Cookies
Measuring between 3"-7"

If you would like more than one collection for your Wedding or Special Day-Just let us know and we will calculate shipping

?For those of you with allergies, we do bake in a facility where there are Nuts and Wheat products used, so if you want to continue with your order, please leave a note at time of purchase so that we will be aware and treat your order specially and choose not to send a sample containing nuts.?